About
Jessica Ruth Morris was born in mid-Wales in 1988, and has always had a passion for music. After beginning flute lessons at the age of 6, Ruth soon began singing as well as learning the piano and saxophone - of which Baritone Saxophone was her speciality. She contributed to various school, county, 3 Counties, and National ensembles throughout her 7 year secondary school life, including the National Saxophone Choir of Great Britain, the National Youth Wind Orchestra of Wales, and the BBC NOW Bigband. With this assortment of ensembles, Ruth was fortunate enough to have travelled and performed in such places as Notre Dame Cathedral (Paris), Cologne Cathedral (Germany), and the Sans Sebastian Jazz Festival (Spain). After successfully gaining 11 GCSEs (Grades A*-B) and 3 A Levels (Grade A), she went on to study Music at Cardiff University, receiving a Cardiff University scholarship for
Outstanding Achievement at A-Level
.
During her time as an Undergraduate, Ruth found that her musical tastes broadened whilst her interests and academic knowledge were honed. Two of the highlights of this degree were studying both Alto and Baritone Saxophone with John Cooper (clarinettist with the BBC National Orchestra of Wales) - performing the Glazunov Saxophone Concerto at a charity concert featuring the Welsh Sinfonia Orchestra in aid of The Wallich. Secondly, in her final year Ruth's dissertation entitled 'Sound - Colour Synaesthesia & Music' received the David Evans Memorial Prize for
Outstanding Academic Achievement
.
As one who has this condition, Ruth feels passionately about advancing the research and public knowledge of this bizarre medical phenomenon, and is committed to this cause. To date, the majority of her published work has been relevant to this research area (please see the 'Publications & Work' tab for more information).
Her BMus degree was hugely interdisciplinary and helped to develop and focus a range of important transferable skills through a variety of different means, including individual and group presentations, analytical tasks, and creative & practical exercises. From modules in composition to world music, counterpoint to ensemble skills, this degree helped to form many of her key traits that have been refined through further study.
From 2009, Ruth undertook an MA in Musicology at Cardiff University that has enabled her to further develop her interests within Music, whilst becoming familiar with the academic field of Musicology. This yearlong degree focused exclusively on academia, equipping Ruth with strong written and verbal communication skills, innovative thought, and a keen eye for detail.
Ruth currently works for Tenovus - Wales's leading cancer charity - and has done so since 2012. She began her career at Tenovus as a choir leader for the Sing With Us service, which provides community choirs to support and assist those affected by cancer. For over a year, she led the Cwmbran and Abergavenny Sing With Us choirs until becoming the service's National Music Co-ordinator. In this role, Ruth is responsible for the overall musical quality of the service: sourcing, arranging and producing appropriate musical arrangements for the 16 choirs, and providing technical training to the team of 9 Choir Leaders across Wales and the South East through coaching sessions, workshops and assessments. For more information on Tenovus and the Sing With Us service, please see
http://www.tenovus.org.uk/how-we-can-help-you/sing-with-us-.aspx
Although academic work is an important component of her life, Ruth has a huge variety of other hobbies and interests. She is a keen amateur runner and is currently training to run the 2015 Virgin London Marathon. If you'd like to sponsor Ruth to help Tenovus continue to do their important work, please click the button below. She is also a vertical fitness enthusiast, and is a skilled seamstress enjoying all forms of arts and crafts, although particularly the designing and creating of dresses and soft furnishings. She also continues to nurture her love for British Sign Language, which she began learning in 2009, and hopes to one day become fluent.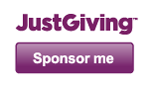 ---
COPYRIGHT © JESSICA RUTH MORRIS 2014